The Pop-Machina Circular Maker Accelerator has reached it's end, having supported over 40 maker projects consisting of over 100 makers in Istanbul (Turkey), Kaunas (Lithuania), Leuven (Belgium),  Piraeus (Greece), Santander (Spain), Thessaloniki (Greece), and Venlo (The Netherlands).
6 Municipal Makerspaces  and 8 Maker Projects will share their experience of the programme and give feedback for other cities, makerspaces and makers on how to scale up the Pop-Machina vision.
On top of that 2 inspirational Guest Talks will further enrich the event by offering key insights on opportunities and experience for cities and makers, respectively.
If you have access to one of the makerspaces in the above cities, join the local maker community physically and have the opportunity to socialize with your peers. If not, you can always join remotely, as this is one of the first distributed hybrid events that support circular economy and the maker movement!
Register here!
Agenda 
All times are Central European time zone (CET);
You can download the full agenda here;
15:00 – 15:15 …. Welcome & Intro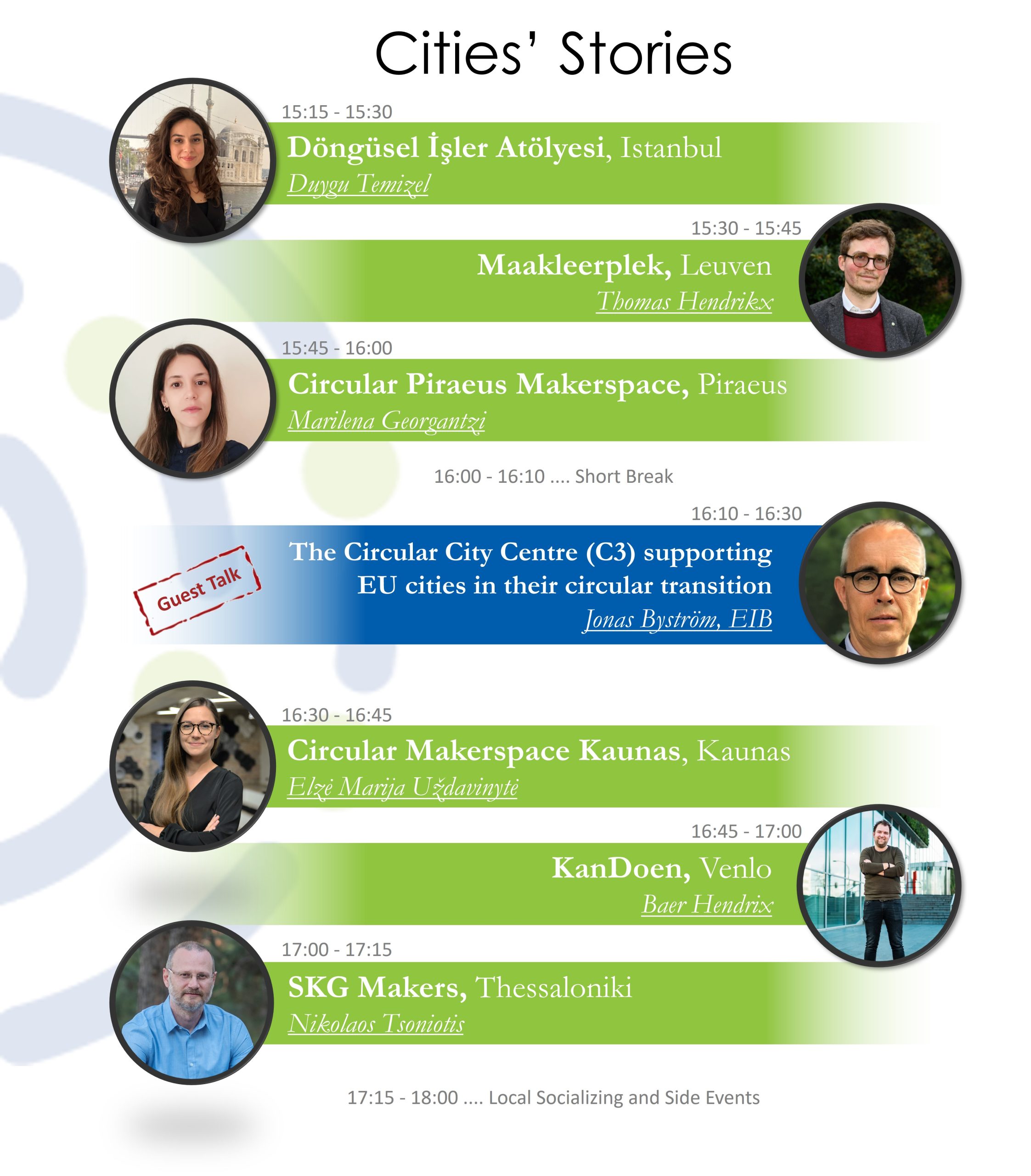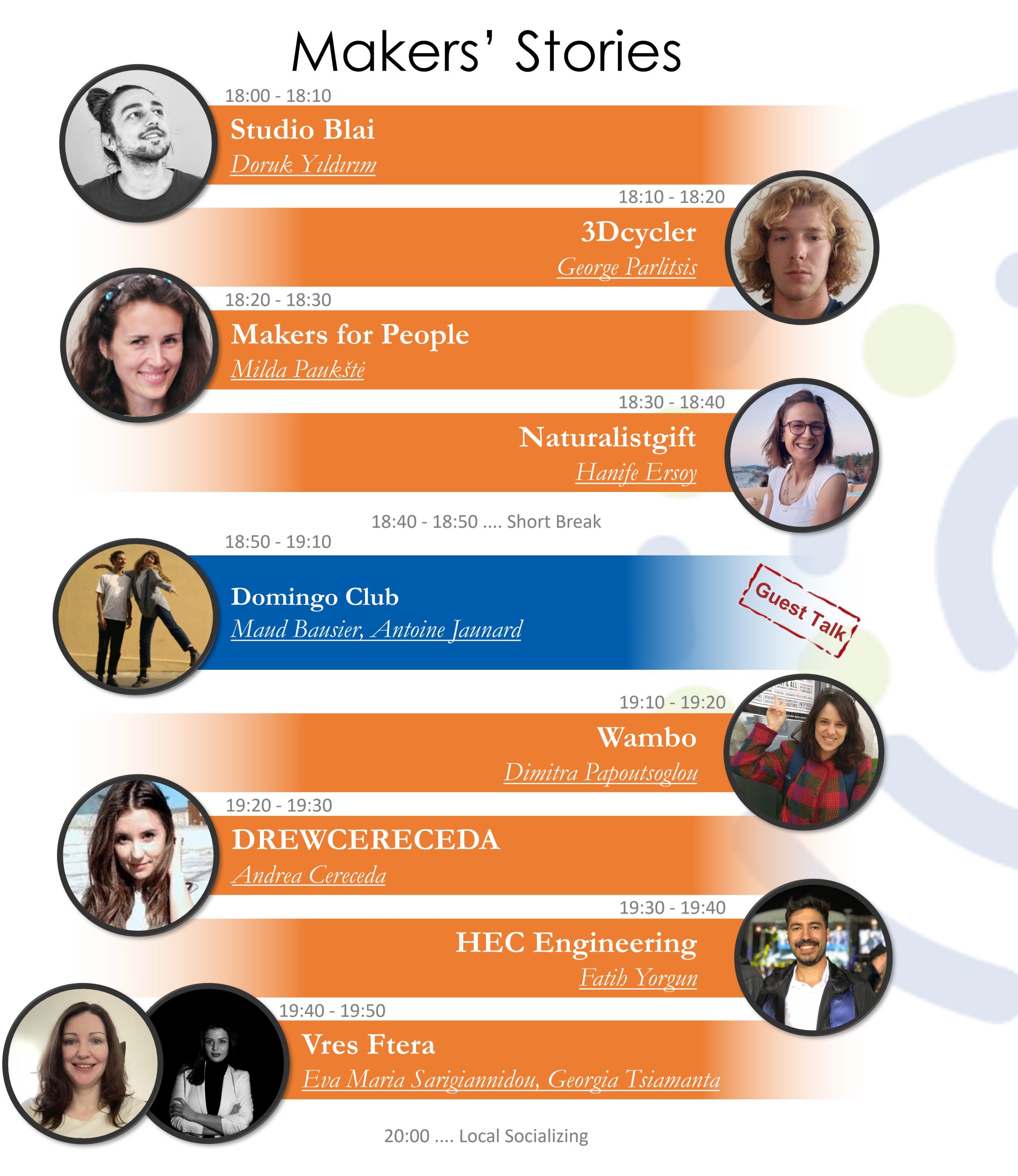 Follow us on social to receive more information!